Dr. Jaya Vaidyanathan, BCT Digital: Creating interesting journeys at every step
Selected as India's Most Trusted CEO, Dr. Jaya Vaidyanathan of BCT Digital has led with passion and exuberance. That has instilled tremendous ownerships in her team that today is redefining the industry.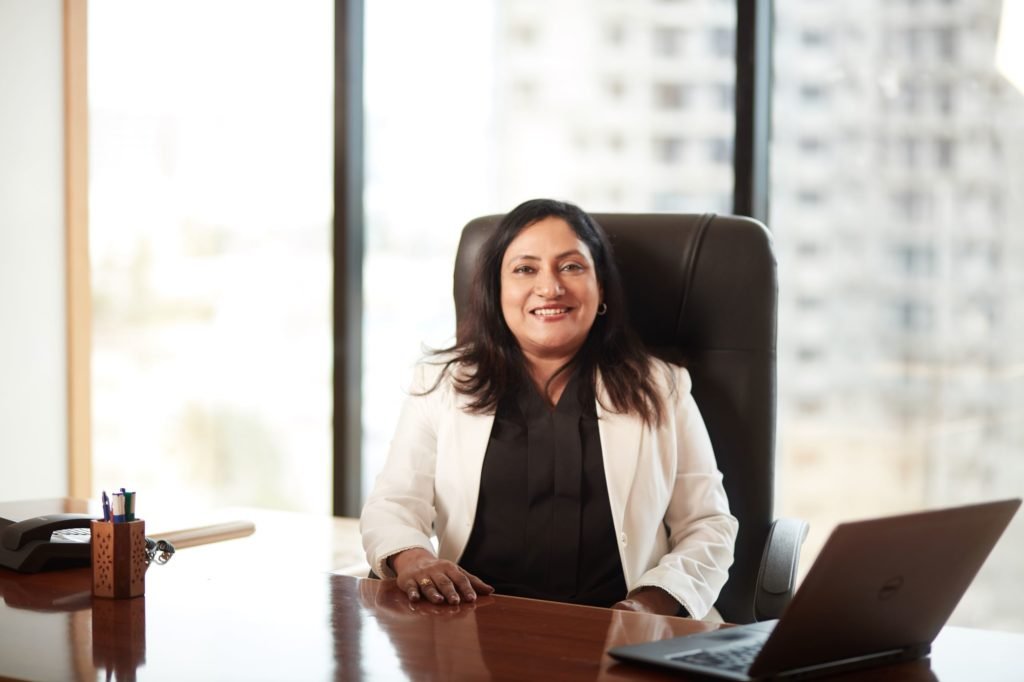 Years of working in the industry, your contribution reflects versatility and volubility. What has influenced your decision-making process at various stages?
My decision-making process can be summed up in the words of Robert Frost, "Two roads diverged in a wood, and I—I took the one less travelled by, And that has made all the difference."
The easy road has never appealed to me, as it leads to no new destinations. I took up investment banking 25 years ago, a difficult career choice, at a time when the industry was male-dominated. It resulted in new opportunities and growth prospects.
At different stages in my career, my choices have been about running in place, rather than leading the race. The move from investment banking to management consulting is an example. To effectively balance work and life with a young infant, I had to look for alternatives to spending nearly 18 hours at work every day.
Looking back, these decisions helped to give my best to other facets of my life. The happiness rejuvenates me to approach my career with more excitement and resolve than ever before!
For me, a life lived passionately with the joy of challenging makes the journey as interesting as the destination. It's more about enjoying the road you're taking every day, rather than trying to get somewhere in life. If the journey is not interesting anymore, it means it's time to look at other options, especially those outside your comfort zone.
An accomplishment that you consider to be the most significant in your career?
In my current role as an entrepreneur, I created niche products for the banking industry and this has been the most significant in my career so far. I have had several big wins of $300 M plus in the past but my entrepreneurship journey is about purpose and is most rewarding. It is rebuilding India as a product innovation hub and transforming the underlying fabric of our banking system. It is about creating products in India for India, and taking them global – rather than the reverse dynamics that we have witnessed. Our collective efforts have helped bring a step-change in the role of India in the global economy while inspiring more Indians towards product development and innovation. With the looming NPA crisis in the banking system, a single implementation of our solution puts back 500 M per bank into the economy. Example – For a bank of Asset size 50 B, NPAs are currently at 10% or 5 B, a 1% reduction in NPA is 500 M into the economy.
How do you integrate corporate philanthropy or corporate social responsibility as a part of your business strategies?
Philanthropy and Social responsibility are often used interchangeably although they are different contextually. With mandated investments in CSR, philanthropy has taken center stage but the focus on sustainability of initiatives is not yet understood. "Give a man a fish and you feed him for a day; teach a man to fish and you feed him for a lifetime" sums up the sustainability theme in the CSR realm. The question is "What can we do to ensure our role, efforts, and results are sustainable for any given CSR initiative?" Corporates need to look beyond philanthropy to lend their expertise across managing investment, risk, and logistics planning to ensure that the NGO sector is able to leverage industry. As the Chairperson of BCT CSR, I focus on a few priorities– Healthcare, Education, Women Children and creating job opportunities for the underprivileged
I also serve on the boards of NGOs and my role is on fundraising and fund disbursement, a gap in the NGO sector. On a personal note, I currently serve on the board of an NGO called Mastermind that provides rehabilitation for women with mental health issues. I lend help to NGOs in making their pitch/presentations, connect the right fundraising channels, and assist in planning for disbursement in a way that is sustainable.
What has been your driving force or philosophy in life?
To challenge myself every day. I strongly believe that no dream is too big to achieve. Always remember – you compete only with yourself.
Big and small goals matter; become a better person, learn something new, engage in your hobbies, invest in health and achieve professional milestones. All these factors work in tandem to help achieve your dreams.
What are the other philanthropic works you are involved in?
I am deeply involved with prominent NGOs, like the Mastermind Foundation. I apply my expertise in fundraising, optimal financial disbursements, social governance, and so on, to help them achieve their targets and bridge internal gaps. I aim to help NGOs that need professional support and guidance with financial management, operations, and HR.
I am passionate about women empowerment. A good part of my personal life has been spent on this vision. Just two years back, we established around 100,000 touch-points with underprivileged women in India through various charitable activities. Social transformation, child development, public healthcare, and economic inclusion are some of the other causes that are close to my heart.
How do you define success and how do you measure up to your own definition?
For me, success is learning something new. Every stage of my life has been spent preparing for the next. The learning is constant and I enjoy it. But, ultimately, all this needs to lead evolution as a person.
Success is also about the clarity of the route since you are paving the road for future generations. Ethics, transparency and reputation matters. People may not remember who you are or what you did, but they will never forget how you made them feel about themselves!
We are constantly making things better, faster, smarter or less expensive. In other words, we strive to do more with less. Tell me about a recent project or solution to a problem that you have made better, faster, smarter or less expensive?
Following the special Asset Quality Review by the RBI in 2015, our country witnessed one of the single largest declarations of Non-Performing Assets (NPAs). At BCT Digital, we immediately launched a survey to assess the readiness of banks in managing credit risks. We released the report, "Practitioners' Insights on Credit Monitoring", in 2016. It eventually helped us build the first-ever Early Warning System (EWS) for credit risk and fraud detection.
We believed that we have to provide a disruptive product that combines the RBI guideline with disruptive technologies such as AI and predictive analytics to remove human bias in the credit decision process and provide greater transparency to the credit system. The system toggles across 3,000 data points and triggers automatic alerts on possible fraud or defaults, equipping bankers with qualitative and quantitative measures of credit risk on a near real-time basis. This has now become a compliance requirement for not only banks but also for NBFCs and is now a gold standard in the credit monitoring space globally.
EWS implementations average $50 billion asset size, nearly 7 million customer records (monthly), 100,000 CBS records (daily) and up to 200,000 transactions. An estimated 12,000 users in 2,000 bank branches across India bear testament to the success story of rt360 – EWS.
Qualitative outcomes
Scalable to massive transactional volumes
Drill-down reporting
Automated regulatory compliance,
Single source of truth
A single product called EWS can restore 500 M per Bank into our economy per year.
A product made in India for solving systemic issues in our banking system is now a product of choice in other markets backed by enhanced regulations in other countries.
Australian Prudential Regulation Authority  released Prudential Standard APS 220 Credit Risk Management compliance requirement in December 2019
USA's OCC'S interagency guidance on credit risk review system released in October '19.
European Banking Authority (EBA) guidelines on enhanced disclosure of NPE & FBE are applicable from June 2020.
Awards
EWS certified by the Institute for Development and Researching Banking Technology  during  Banking Technology Innovation Contest  2018
TECHNOVITI AWARD 2020 by Banking Frontiers
The innovation of the year – Stevie Award winner, 2019
FinTech Innovator of the year at Elets BFSI Game changer Summit 2019
Overall risk management solution provider of the year at CISO Summit 2019
In your opinion what is the most significant aspect of leadership?
It is the ability to inspire others. . Integrity, trust and passion are the vital ingredients. The ability to swoop and soar is an important skill.
Celebrating shared success and a positive attitude ensures a good morale and controls attrition. We treat each other as fellow entrepreneurs with Trust and Freedom leading to an outcome based culture. I believe that this is a good motivation strategy and a key leadership attribute.
Your perception of an empowered society. How far your industry has / can contribute for the same?
Empowerment is the ability to make choices, let it be for an individual or for the society.
In the example of NPA, the taxpayers and the banks have to be empowered. The taxpayers are entitled to know what is being done with their money while banks who are custodians of trust need to keep NPA's under check.
Anything that brings transparency and accountability into the system, reinforces customers' belief in the system, and puts the controls back into their hands – I consider that an empowering factor. In a way, that's exactly what our product suite aims to do.
PERSONAL GRID
One thing you wish to change and one thing you wish to retain about your industry?
Change: I want to change the black-box approach to macro-credit decisions made in the country. I want to bring in more transparency and trustworthiness, and restore the trust of my people in our country's banking system.
Retain: The banking industry is also a custodian and measure of our country's progress. It's the pillar behind the fiscal economy that we portray to the international community. I'd like it to remain that way.
One thing you have to let go off as an entrepreneur/leader?
Let go of emotional bias while making decisions. Incorrect decisions are inevitable; we can try to make it right, but sometimes it is best to cut your losses, learn from mistakes and move on.
Whom do you owe your success to?
My team. They have invested in my vision, have been the stepping stones to my success, and contributed towards getting me where I am today.
The team is encouraged to come up with new ideas regardless of how impractical it may sound at first. We then brainstorm and park it under categories – Great ideas that are fit for now, immediate future, and distant future. So there are no bad ideas and it is just a question of timing and investment.  So my team is pivot in our collective success.
Best thing about your job?
The ability to inspire the next generation of leaders.
What is the legacy we as leaders, leave behind? Our industry is not asset-intensive; it's not brick and mortar. We will be remembered through our people – the future generation of leaders.  How you inspire them matters.
Our industry is at a beautiful juncture with the intervention of the latest technologies -AI/ML of today or the quantum computing of the future – we're now looking at how they can be applied to our industry to make our collective lives better. That's the best part of my job.
A message from you to all the future entrepreneurs/leaders?
It's a tough road ahead, so hold fast to your dream and don't give up. Strategize and think through the entire product journey before launching a product. Prioritize and focus.
You are not trying hard enough if you aren't failing or having doubts. Move out of your comfort zone. It is hard to compete against global competitors unless you have unique strength.
Play on your strengths and believe in yourself. Keep learning continuously. To earn trust, you have to consistently lead by example.
About Dr. Jaya Vaidyanathan
Dr.Jaya Vaidhyanathan is the CEO of BCT Digital, Bahwan CyberTek (BCT) Group, a global technology company specializing in Digital Transformation, Predictive Analytics and IoT. She joined as an 'intrapreneur' and kick started their FinTech initiatives. This was to build global quality products for the Indian Banking systems keeping in mind the unique challenges and culture of the banking system in India.
At BCT, Jaya started FinTech's risk management product portfolio, today, known as rt360. What started as a product to track and reduce NPAs, the product portfolio now addresses all types of risks a bank faces, including Model Risk, Operational Risk, Technology Risk, and Liquidity Risk providing a much-needed fillip in the banking industry. It combines the latest in global technology including artificial intelligence, RPA, and blockchain. Through these efforts, a new mantra was created: "Reverse Innovation" meaning that products made in India would have a global reach, instead of the reverse that had been prevalent in global markets for the past decades.
Related posts