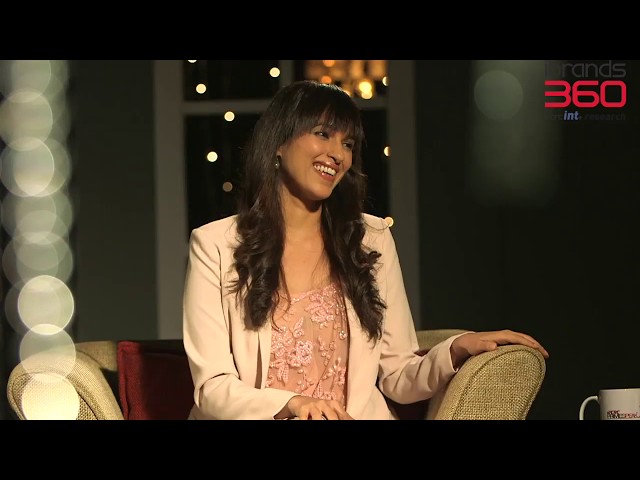 The Valuable Workplace
India's Most Powerful Workplace Recognition
India's Most Valuable Workplace
The Most Powerful Workplace Certification and Features that showcases your Workplace Greatness.
Valuable Workplace Research – India's Best Workplace
WCRCLEADERS Asia LeadZ360, Employee Experience Solutions are informed by the WCRCLEADERS ASIA Workplace Evaluation &  Research, a scientific and innovative method of Employee and Leadership research that has helped us identify the 10 culture drivers that are critical to success in any organization. Surveying and studying over 50,000 organizations since 2012 means we know what a great culture looks like — and we know how to get you there. Our evaluation studies scientifically show that these are India's Best Workplace that are simply Great place to work in.
Great Culture Is More Than Perks
Creating a Valuable Workplace is about more than offering great benefits, remunerations, perks and vacation time. It's about organizational health and motivation, passion and energy. Employees want to align with the company's vision, be challenged by a high-performance culture, and feel that they are valued and that their voices are heard. How do you align everything together makes a Valuable Workplace.
People spend the majority of their lives at work. Yet for decades, employee engagement been stagnant and dull. 75% of the total workforce in majority of companies feel 'Wish they were doing something else.'
WCRCLEADERS has spent the last 8 years studying and researching these organizations, employees and their leaders. They are called Valuable Workplaces. We know what drives them, and we've applied that research to our Certification and Showcase platforms and consulting and solutions to help you improve the working lives of your employees, create value, and achieve real results.
[norebro_banner block_type_layout="hover_title" block_type_full_align="left" block_type_subtitle="after" typo_tab_divider_heading="" title="Redefining the industry for Years" subtitle="Learn what the industry says" background_image="5693312″ link_url="url:https%3A%2F%2Fwcrcint.com%2Fwcrc-testimonials-what-clients-say-about-wcrc%2F|title:Learn%20More|target:%20_blank|"]
[norebro_video layout="boxed_shape" button_layout="filled" title="V2F0Y2glMjBPdXIlMjBJbmR1c3RyeSUyMERlZmluaW5nJTIwU2hvd2Nhc2Vz" link="https://www.youtube.com/watch?v=I4XVHyTnA0Q" button_shadow="1″ button_anim="1″ title_typo="weight~inherit"]
What Makes it the Most Powerful Workplace Recognition and Showcase
A Proposition that is based on Showcase and Reach.
Valuable Workplace Certification and Showcase is the only Workplace Evaluation that focuses on overall Showcase of the Workplace Culture, Ethics, Compensation, Perks, Motivations and much more to the target audience through various media features apart from Certification and Logo Licence that can be used to build Employee, Share-Holder and Management motivations.
The Certified Valuable Workplace Logo Usage
The Valuable Workplace Certified and the Logo Usage Rights make it a powerful tool for employee, shareholders and management motivation and confidence. Our Certification is a globally recognised tool backed by years of research and a globally renowned advisory.
Workplace Showcase
We focus strongly on showcasing the Valuable Workplace through various media that includes online, print and broadcast medium. We ensure a robust Reach Out plan for the showcase that builds strong reputation and establishes better goodwill.
[norebro_button layout="outline" link="url:http%3A%2F%2Fworkplace.wcrcleaders.com|title:Visit%20the%20Workplace%20Website|target:%20_blank|"]
Watch our Showcase Broadcast Video
[norebro_button layout="fill" link="url:mailto%3Aabhimanyu%40wcrcleaders.com|title:Apply%20Now|target:%20_blank|"]
[norebro_contact_form form_id="5693330″ form_style="classic" button="type=default&size=default&color=brand"]
How it Works
Most Valuable Workplace Certification leverages years of company, market and Workplace research by global experts, community, citizens and academicians to quantify and qualitatively analyse the current state of your workplace culture, employee motivation, employee Branding and shows how it compares to the best in the world.

Employee Audit & Research
Select a 3-weeks period to launch the Valuable Workplace Matrix (VWM) ©, our research-backed employee audit. Fill the Audit Questionnaire after all necessary formalities.
Valuable Workplace Print Edition
Feature in the Valuable Workplace Mega Coffee Table Book Annual edition reaching to over 50,000 top people in the country along with Online feature reaching to over 10 million readers.
TV Feature: India's Most Valuable Workplace
Feature your story in India's leading news channels. Spread awareness about company policies, employee motivations and policies. Set Industry Benchmarks.
Get the Valuable Workplace Certification
Get our industry benchmark Certification and be eligible for multiple recognition and promotional benefits that work wonders for employee, management and share-holder motivation.
Our Conference and Awards Ceremony
[norebro_gallery masonry_grid="1″ use_pagination="1″ content_images="5693260,5693259,5693258,5693257,5693256,5693255,5693253,5693252,5693248,5693243,5693240,5693239,5693264,5693254,5693238,5692877,5692879,5692878,5692802,5692790,5692793,5692796,5692776,5692775,5692774,5692765,5692760,5692759,5692766,5692756,5692755,5692684,5692685,5692674,5692675,5692632,5692092,5692084,5692095,5692050,5692037″]
[norebro_recent_posts card_layout="overlay" posts_in_block="12″]