Denise Sangster: World's Best Emerging Leader 2022
Selected as World's Best Emerging Leader by WCRCINT, Denise Sangster, President & CEO, Global Touch, Inc is a winner who drives active business growth with key client focus and strategies that help clients excel.
About: Denise Sangster has been a pioneer in the male-dominated global IT industry for over 30 years. As an American woman, some of her male counterparts were less enthusiastic about working with a woman. Denise used this as an opportunity to win them over with her in-depth knowledge of the IT industry, customer and partner trends, and the evolving routes to market. Ironically, many became clients, key professional contacts, and close friends.
WCRCLEADERS in conversation with Denise Sangster, President and CEO, Global Touch, Inc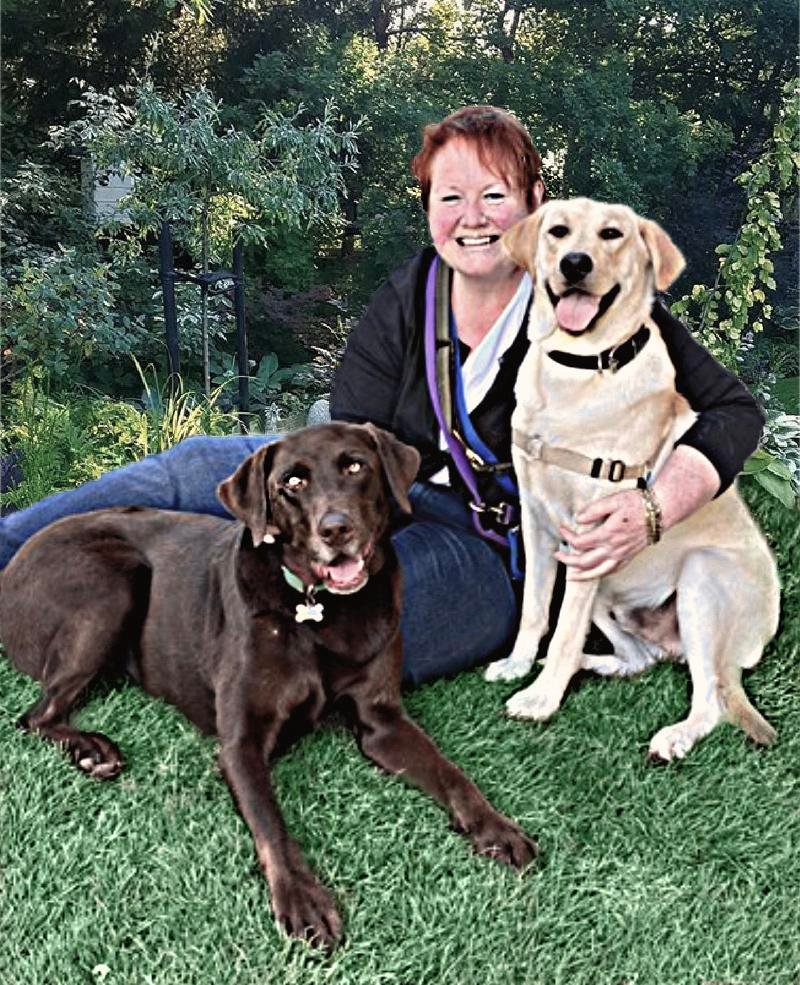 What makes a strong leader? What key leadership strengths/traits make the strongest attributes of success?
I think about the question every day. I talk with my peers about it frequently. For me, this is the most challenging question in a generation.
Looking at today's business and the present market, there are a number of classic responses that fill the list of what makes a strong leader including:
Always be exceptionally well prepared for every meeting and discussion, and dazzle peers, superiors, and clients with strategic thinking and readiness for anything that will move the company or client forward. This will increase their visibility in an appropriate way without being seen as boastful or arrogant.
Treat customers as customers for life, and devise ways to interact with them, even when they don't have the budget to make short-term purchases.
Celebrate small daily successes with their teams and recognize daily successes in a meaningful way that help drive the company's performance.
What makes a next generation or a transformational leader is quite different, particularly as this next breed of leaders will need to embed disruptive innovation into their business and finds.
Why? There are three core things combining to challenge the best and brightest leaders including uncertainty in the global economy, technology-driven disruptive innovation, and expanding risks on top of what it already takes to be a great leader. Each of these is a daunting challenge, but an even bigger one is on the horizon.
Next generation leaders will be expected to deliver at least half of their total revenues from new products, services, and businesses in the next five years built around an agile business model enabling customer-centric stickiness, lifecycle engagements, and best of class ecosystem partnerships.
Building these new businesses will challenge the best of today's leaders who will need to prioritize strategies, resources, and priorities to keep their business from falling into a "business as usual" mindset. Yet new leaders will emerge who are focused on delivering ongoing business value to their businesses, customers, and partners without being distracted by a hot idea that doesn't have transformative market potential.
Thus, building on today's leadership skills, wrapped in bold next generation skills, may result in a new class of leaders.

What is your vision, and how do you share that with your shareholders, employees, and others?
How I share my vision changes every day. Of course, collaborating on client projects, thought leadership, and a daily exchange of ideas are all central. One of the best ways is to hear our clients' questions and then participate in how we answer their questions through data, data storytelling, and (of course) knowledge transfer.
How do you integrate corporate philanthropy or corporate social responsibility as a part of your business strategies?

Corporate social responsibility is a form of business self-regulation with the aim of social accountability and making a positive impact on society. Some ways that we do this is through promoting equality, diversity, and inclusion in the workplace; treating employees with respect; allowing them to work remotely with flexible hours; giving back to our professionals with meaningful summer internships; and ensuring business decisions are ethical.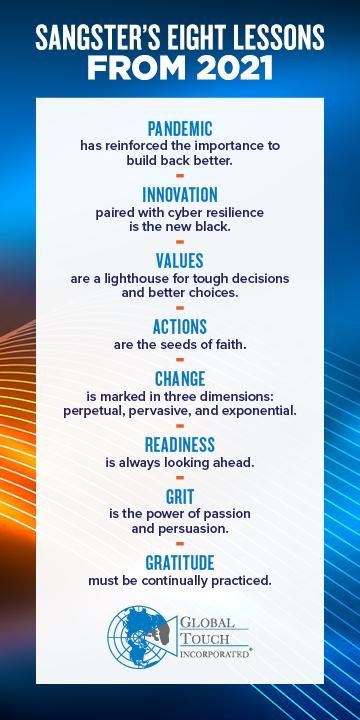 What has been your driving force in life?
In my youth, I was lucky enough to have a swimming coach who was a three-time medalist at the 1948 Summer Olympic Games. She continued to mentor me well into my 30s. As a coach, she taught us to train like we'd never won, compete like we never lost, and to remember every competition is about winning and learning, not winning or losing.
I was also lucky to have a number of managers in my early career, as well as clients and family friends who mentored me. They provided me with a mix of invaluable global, business, operational, and finance guidance.

We have been "global" since day one of the founding of Global Touch. Our first five clients were located in Asia and Europe. Today, we are continually asking ourselves how we can "up" our services and make our partnerships even more successful. We are working on a few ideas that should be ready in the first half of 2023. We'll tell you about them we they are ready for public disclosure!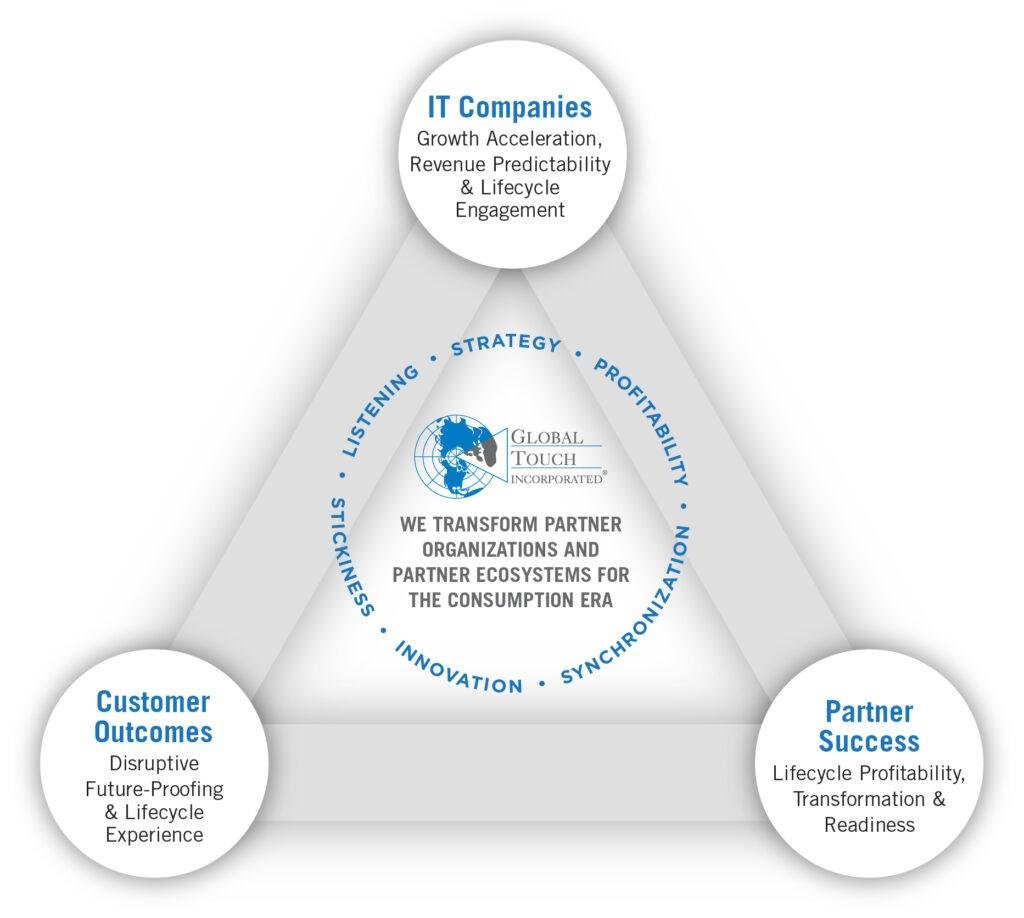 How do you define success, and how do you measure up to your own definitions?

We are consultants. Our job it to support our clients' success. For me, I measure success as: 1. helping our clients do what they already do but better as a results of data and data storytelling; 2) improving their abilities to grow revenue and market share, and to become more profitable; and 3) changing or recognizing the market gaps, and filling these gaps to achieve new levels of success.
What really distinguishes us is that we help clients refine, redesign, and recalibrate strategies and reallocate resources and investments to achieve their needed and sustainable success. We also treat every client as clients for life, so if new issues pop up, we can help our clients continually see around these curves.
We have three decades of a successful track record built upon working closely with our clients to help them balance scaling revenue through a productive global partner ecosystem, while helping their partners realize strong profit earnings around products and services. We do this by leveraging our deep global field experience and operating in a data-centric culture wrapped in data storytelling, plus sharing our knowledge of how to support partners with the portfolio, programs, and benefits needed to future proof outcomes that customers need and want.
What is your perception of an empowered society? How much farther does your business/industry have to go to reach this perceived empowerment?

As a woman, I am focused on empowering women. Women play an essential role in the health and social development of families, communities, and countries. When women are living safe, have access to play sports, and lead productive lives, they can achieve their full potential and make choices about how they can contribute to the workforce and families.
We have a long way to go to reach equality for women around the globe, but I am encouraged as I watch an increasing number of women participating in sports in their villages all the way up to global competition at the Olympics.
Esprit de corps: How do bring fairness and equality to all?
In French, esprit de corps means "spirit of the group." It refers to the camaraderie that inspires each individual to work toward the group's shared success. Esprit de corps is the heart of a healthy business. It represents passion, support, and motivation that are vital for building business culture and increasing long-term success.
To me, it simply boils down to knowing the "why" behind the "what" we are doing to help create alignment, commitment, and focus.
Related posts