Suparna Singh: Driving India's most trusted media brand through stellar leadership values
Chosen as India's Most Trusted Leader 2022 by WCRCINT, Suparna Singh, President, NDTV Group has been an industry stalwart. She has driven growth with ethics and unparalleled business strategies. Her focus makes her India's most inspirational media personality

WCRCLEADERS in conversation with Suparna SIngh, President, NDTV Group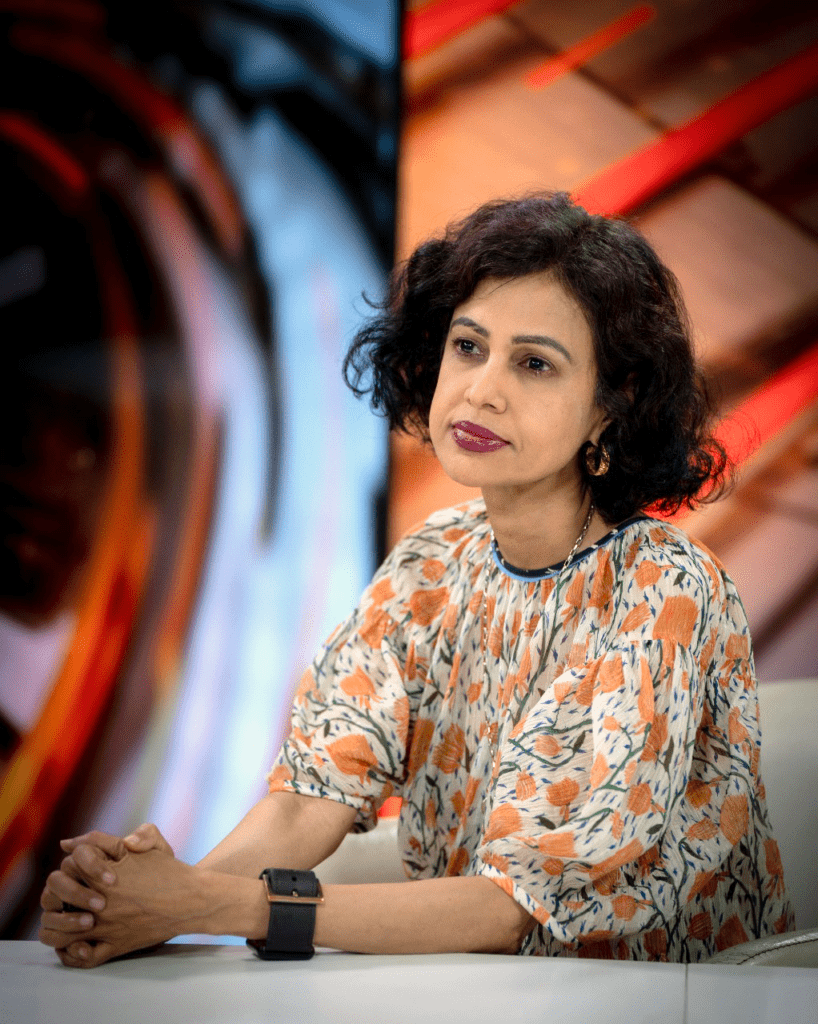 Years of working in the industry, your contribution reflects versatility and volubility. What has influenced your decision making process at various stages?
Complete belief that teamwork and hard work (there is no substitute for it) can overcome great challenges -and that intuition is under-rated in the decision-making process.
A project or an accomplishment that you consider to be the most significant in your career?
It took two years to achieve a turnround of the Company's financial position. This was enabled completely by uncompromising support from our entire team that accepted decisions that were sometimes tough by placing their trust in the Management team.
How do you integrate corporate philanthropy or corporate social responsibility as a part of your business strategies?
NDTV provides a great service – in the news that it delivers, it informs and raises awareness of matters that affect people's lives. We run campaigns that support vaccination, the girl child, under-privileged students. Unless we are helping to shine the light on what needs to be fixed, we are not doing our job correctly.
What has been your driving force or philosophy in life?
Honesty and hard work are the biggest enablers of a satisfying job. And there is no such thing as too much coffee!
What are the other philanthropic works you are involved in?
Mentoring young women from under-priveliged backgrounds.
How do you define success and how do you measure up to your own definition?
Success is measured by how much a team trusts its leaders. And by how much cooperation is extended as a result. To earn this, leading by example is a basic – never ask someone else to do something you would not be willing to do yourself – or have done – or are doing yourself.
We are constantly making things better, faster, smarter or less expensive. In other words, we strive to do more with less. A recent project or solution to a problem that you have made better, faster, smarter or less expensive?
The synergy we have developed between our online and on-air teams to create terrific content by maximizing all resources is considered an industry landmark and an enviable standard.
n your opinion what is the most significant aspect of leadership?
Clear thinking and communication and trusting your team and in turn, earning their respect and trust.
Your perception of an empowered society. How far your industry has / can contribute for the same?
Independent news – genuine news – informs, educates, transforms. We strive to do this everyday.
PERSONAL GRID
One thing you wish to change and one thing you wish to retain about your industry?
TV news is being discredited on account of inarguably abandoning its neutrality. Let's change that. Let's keep the incredible collective commitment to freedom of the press, a huge cornerstone of India's democracy.
One thing you have to let go off as an entrepreneur/leader?
Don't beat yourself up over mistakes. Learn from them and let them go.
Your Success Pillars
To my parents who are forever, for me, the paradigm of ethics and integrity; to my mentors, Radhika and Prannoy Roy, who are India's finest journalists; and to my colleagues, Arijit Chatterjee and Kawaljit Singh Bedi, who are the definition of the dream squad.
Best thing about your job?
The team I work with. It's like operating in the Marvel Universe – I'm surrounded by super-heroes and their inexhaustible super-powers.
A message from you to all the future entrepreneurs/leaders?
Put in the work. Support women employees. Operate with transparency.