Talal Al Ajmi: World's Best Emerging Leader 2022
Selected as World's Best Emerging Leader 2022, Talal AL Ajmi, Founder and CEO, VI Markets, Kuwait is an exceptional entrepreneur who believes with the right education anything is possible. His passion and dedication makes VI Markets one of the largest in the region.
WCRCLEADERS in conversation with Talal Al Ajmi, Founder and CEO, VI Markets, Kuwait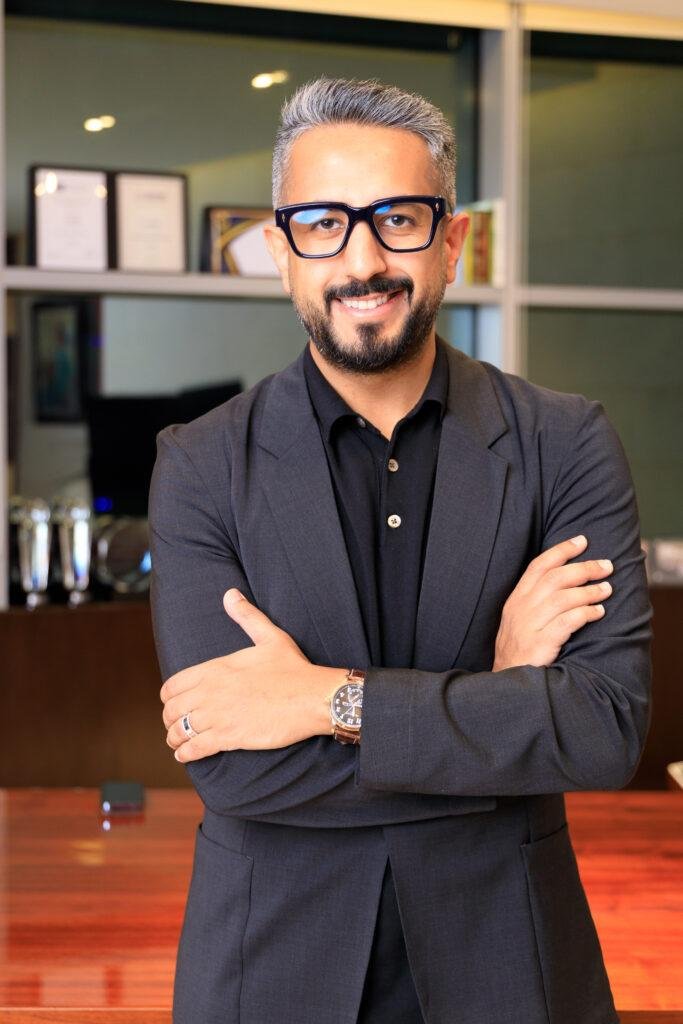 Under the stellar leadership of Talal AL Ajmi, VI Markets Kuwait is growing exponentially through technology, education and unparalleled services.
What makes a strong leader? What are your key leadership strengths are make the strongest attributes of success.
I believe in order to become a leader , you have to build a trust- relationship between you and the whole organization and this can only be achieved through hard work. I work almost 16 hours a day and dedication is a key element for any organization to flourish, that's why I care for every single detail concerning my work.
An accomplishment that you consider to be the most significant in your career? What challenges did you face to reach to the success.
I believe opening this kind of business in the gulf and surviving all the obstacles and becoming the most-trusted and pioneer in this field is what I call a great accomplishment. I faced great challenges from financial ones to fierce competition.
What is a role of leader in these challenging times. List 5 in order of priority.
Acknowledge that this is a challenging time and display empathy
Communicate more than usual.
Connect with your team more regularly
Emphasize the importance of resilience
Assure the team that they have all the support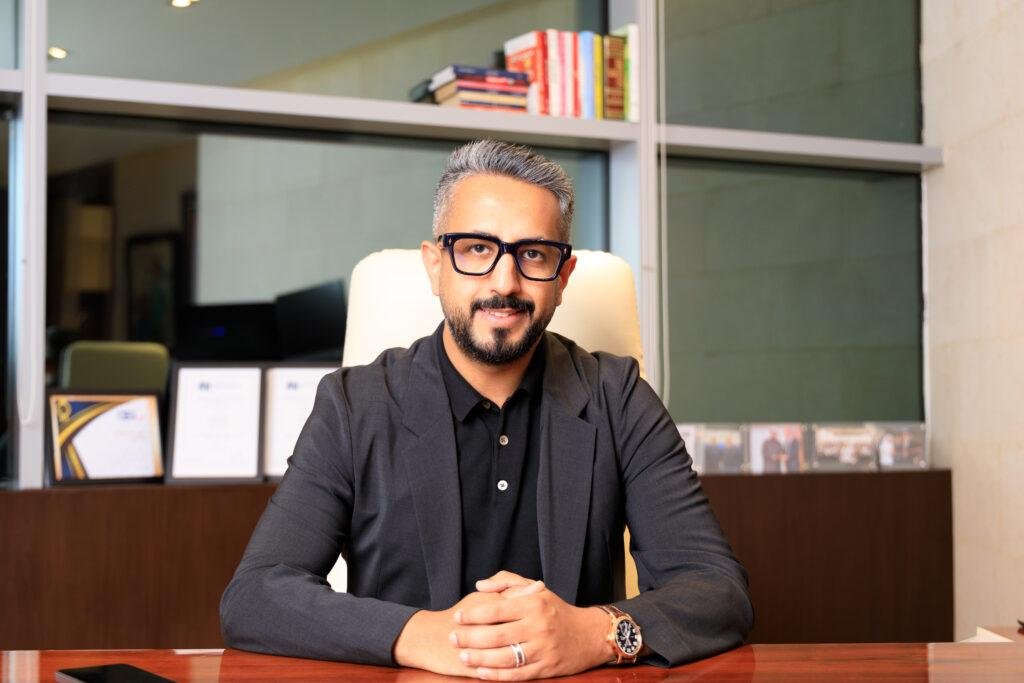 What is your vision and how do you share that with your shareholders, employees and others?
My vision is to empower all those interested in trading online through education, by providing them with free workshops and seminars both online and on premises. Education is the key to flourish and this is definitely communicated with both my employees and the shareholders as we both share the same vision and working on it. My employees do get the opportunity to learn and get empowered as well.
How do you drive active business renovations and how does that impact your subordinates?
At VI Markets we strive to provide continuous business renovations especially those that enhance our customer experience with online trading. A special team is dedicated to provide new technology that eases the process and provide customer satisfaction. The App launched at Vi Markets One Connect allows our customers to copy trades from traders worldwide and opened to beginners new doors in the online trading.
How do you integrate corporate philanthropy or corporate social responsibility as a part of your business strategies?
CSR is an essential element of any business. Not only does it enable businesses and organizations to connect with customers, but it also creates a space for corporations to engage with the world around them in a positive way. VI Markets always focused on this aspect and been working for years to provide schooling and education centers in areas mostly in need like India and Indonesia. And today Vi Markets is proud to have completed this CSR project and is currently operating in Indonesia and India .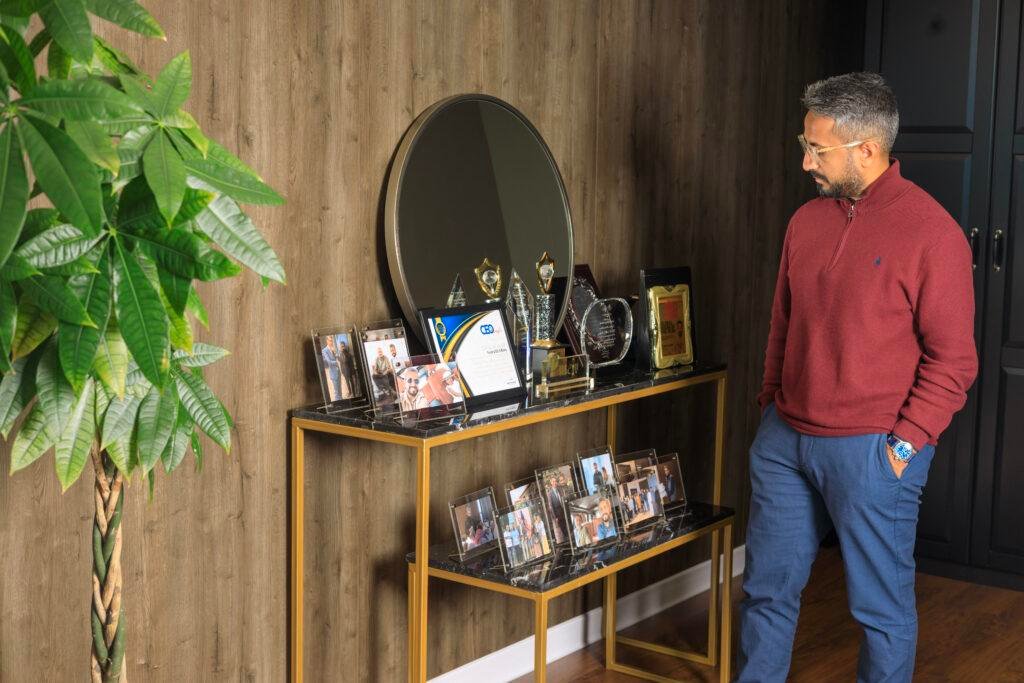 What has been your driving force or philosophy in life?
My philosophy or the driving force in life for me is to work hard and it will pay off! I believe that the driving force for any success is education, and giving back to the community through education.
How do you plan to drive your business at a global level?
Through teamwork, good communication and innovation we are ready to take VI Markets forward, and am glad to announce that we are walking in these footsteps.
How do you define success and how do you measure up to your own definition?
Success has a wide radar, and its defined differently from one another, the most important part of success is you , are you happy with what you have achieved or you still thrive for more, and in my case i am really harsh on myself I don't settle for milestones achieved I always want more.
In your opinion what is the most significant aspect of leadership?
There are many, good communication and team work is significant.
Your perception of an empowered society. How far your industry has/can contribute for the same?
Empowering the society is our mission at VI Markets , and we had initiated "Yasmeen to empower the women in the gulf and the middle east through education."
Yasmeen is a forum exclusively for women, designed specifically to support female empowerment in business and the world of financial investment, through structured training and education on commerce and the world's financial markets. Established in 2016 , by VI Markets who is a representative of One Financial Markets in the Middle East.
The main reason behind starting this initiative was to empower the Arab women in general. The idea came after he had noticed that a lot of these women showed interest in trading, however they were shy to come up and speak about it during mixed training sessions. Having recognized this opportunity, i wanted to encourage the empowerment of women in the Arabic speaking world to fully participate and indeed lead through initiating Yasmeen.
Yasmeen is the first initiative in our industry to offer not just a bespoke education and trading service, but it provides structured training and education on commerce and the world's financial markets. It is dedicated to providing women in the Arabic world with services tailored specifically to their individual needs
Esprit de corps: How do bring fairies and equality to all?
Equality is achieved when all the workers feel they belong to the organization as family members not just as employees, this is process is an on-going on from the hiring process up until they get the job and then after that. Equality is set through clear and precise guidelines that is communicated by organization, this also include encouraging development, change, differences and accepting challenges as well as working as a team for one goal.
About Talal Al Ajmi
Talal Al Ajmi is a young Kuwaiti entrepreneur, his passion towards financial markets and trading made him become one of the well-known figures in this field both in Kuwait and the Middle East. He graduated from the university of Philadelphia with a bachelor's degree in information technology, however, he had always seen himself as an entrepreneur and a businessman.
He started his journey of success at an early stage during his academic years in university, where he managed couple of small family businesses with his cousins and brothers, then when he came back to Kuwait, he wanted to pursue his dream and work at an investment company to gain more knowledge. After he had worked couple of years in this field he got inspired to move forward and build his empire. He held va
Related posts