A Brand Built on integrity: Fenesta – India's Most Trusted Brand

BRAND NAME: Fenesta (A unit of DCM Shriram Ltd.)
PRODUCT/SERVICE OFFERING: Windows & Doors
OPERATING COUNTRIES OF THE BRAND: India, Nepal, Sri Lanka, Bangladesh, ME : Dubai, Africa – Kenya, Zambia
COMPANY VISION & MISSION:
Mission : To establish a service organisation that passionately provides Customised Building Solutions and delivers Exceptional Customer Experience.
Vision : To improve the lives and homes of customers through Innovation and Excellence and be the brand leader in Customised Building Solutions.
COMPANY VALUES
Integrity, Agility, Customer Centricity, Team Work, Openness, Newness 
CORE COLOUR COMBINATION OF THE BRAND: Blue and Red
MEANING OF LOGO OF THE BRAND: Created name derived from Fenestration which mean arrangements of windows in a building. The graphic used in the logo also depicts that arrangements.  
ETHOS OF THE BRAND: Transforming Lives
In conversation with Susmita Nag, Marketing Head
Selected as India's Most Trusted Brand 2021 by WCRCLEADERS, Fenesta is a world class Doors and Windows brand from India that has held its leadership position with integrity, customer centricity and innovations.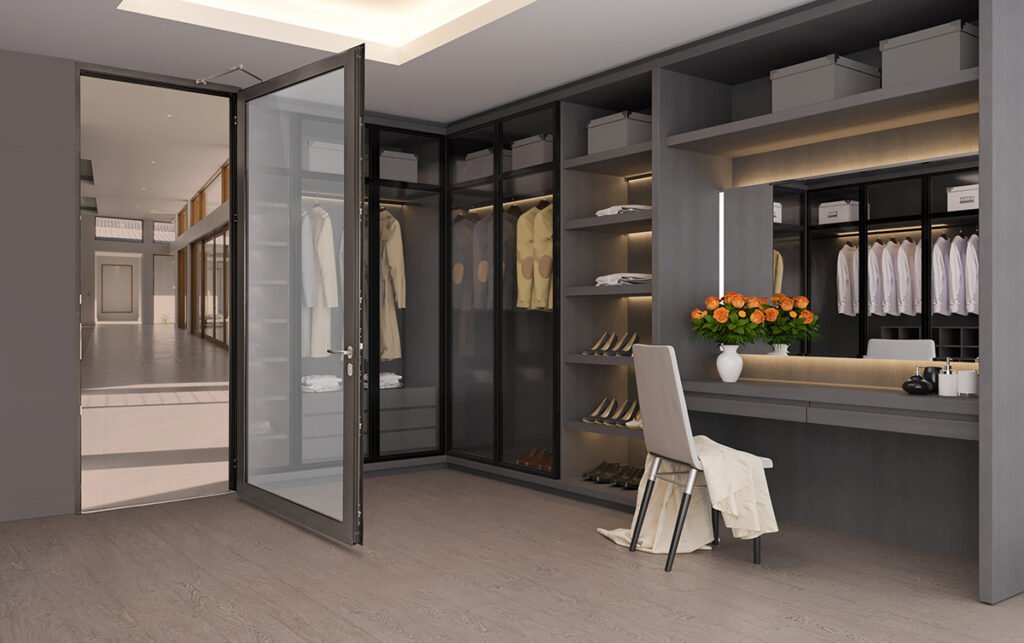 EXPLAIN THE 5 MOST CRITICAL SUCCESS FACTORS OF THE BRAND:
 In the journey of over 18 years, different factors at various stages of the brand lifecycle became critical. When Fenesta was launched, branded windows category did not exist, Transparency and honesty in product design, service and communication-build trust and therefore the early success.
As the category grew, customization and 360-degree solution constituted the core of the customers' expectations. For Fenesta, these were natural integration in the bouquet of differentiated services.
Over the years, in addition to all these factors, the brand has been consistent in quality year after year. It has always met the rising demand of ever-evolving customers- Be it keeping them first or meeting their need with continuous innovation. As a young brand, we fully understand the dynamics of the market and therefore, never became standstill in approach.
WHAT ARE FUTURE PLANS OF THE BRAND:
As trends and technologies keep evolving across industries, consumers become more demanding. The fenestration industry in India is no exception. Present-day customers seek more vibrant, innovative and energy-efficient solutions for their interiors.
Fenestration firms should also go beyond the above to drive sustained customer satisfaction. Towards this end, technological tools can play a prominent role in augmenting overall customer experiences. Customers can now visualise the windows and doors for their living spaces through the AR enabled Fenesta APP.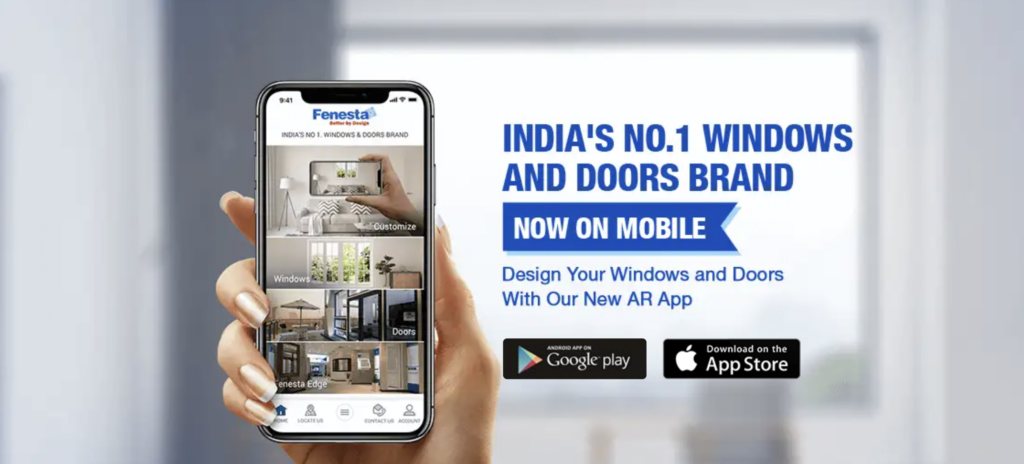 A 360 degree VR-enabled Studio walkthrough also helps customers experience the products within the safety of their homes. 365 Days Customer Support, Trained manpower in each region and a nationwide customer care center serves a long and impressive roster of clients, both institutional and retail on all 365 days of the year. Fenesta has developed an ecosystem which is quite robust and evolved. The brand endeavors to make it more futuristic while adding newer technologies for better customer experience.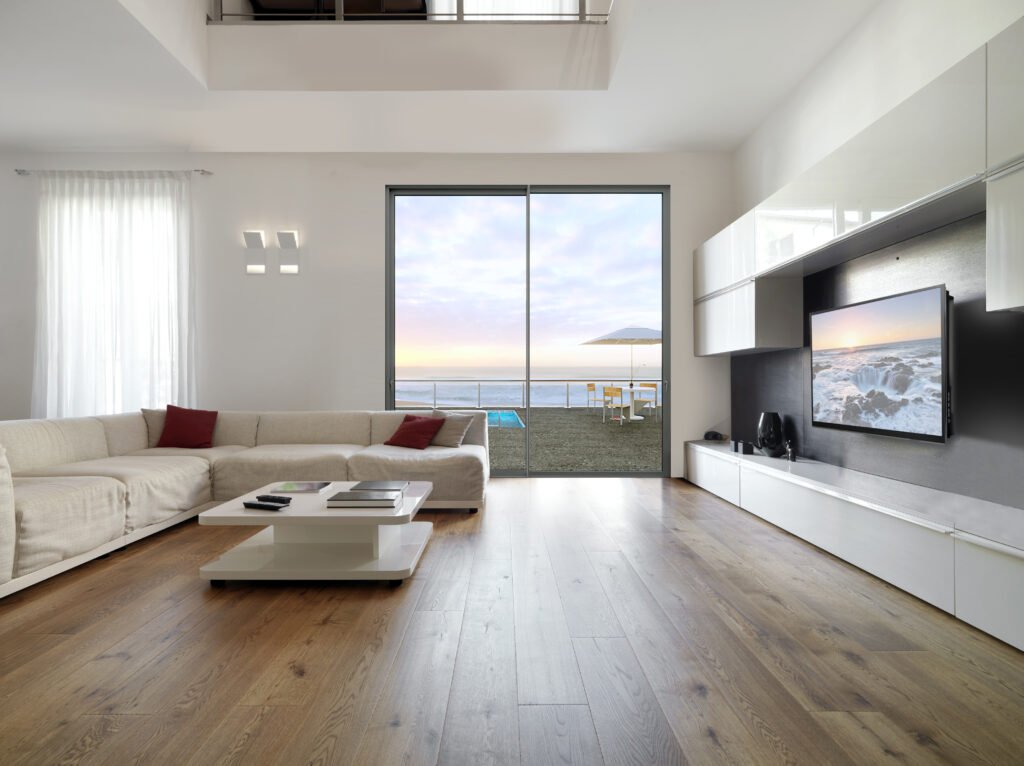 THE CORE VALUES THAT DRIVE THE BRAND:
Our core brand values are the beliefs that we, as a company, stand for. They serve as the compass that guides our brand story, actions, behaviors, and decision-making process.
Even if there are times in business when you have to make tough choices. But when you have core values that constantly remind you of what's important to your business and to the people you're serving, making the right decision becomes an effortless task. To top it off, you can live with those choices knowing that they're informed by values that are aligned with your brand's overarching mission and vision.
And for us Innovation because of the need to stay relevant, Excellence all way because this is the core to our SOP and Customer centricity because they are at the heart of everything we do, are the core value we live every day, every moment.
HOW DO YOU CONNECT WITH YOUR TARGET MARKET:
We have been consistent since beginning in our approach and execution of consumer connect initiatives. No brand can become successful if it does not reach out to its customers with right and apt medium and at the right time. It's also important to be completely aligned with the changing
patterns of content consumption and interactions with the various touch points. We have been evolving with the time and probably that's why our digital and tech enabled initiatives have taken a centre stage to reach and connect with our target market and audience. In addition to the physical showrooms in form of exclusive and multi-brand outlets, our technological endeavour has taken the brand experience at homes across India,
WHAT ARE THE CORE COMPETENCIES OF THE BRAND:
Since beginning we had this vision to create and own the category. When the category grew players as an aggregator flooded the market. Sooner or later, it was realized that the brand which has end-to-end solution with its own manufacturing facilities could control the quality and be the first choice of the customers. We have all that it takes to be the most preferred and trusted brand of India in the category.
Our customer service capabilities are second to none. With a team of passionate people groomed under the culture of Customer First approach, we are a non-disputed leader and continue to stand out and shine in the category.
IMPACT THAT THE BRAND HAS CREATED IN THE MINDS OF THE CONSUMERS:
A window is not just glass hammered into a frame but the orchestration of several streams of science: Extrusion, Design, Planning, Project Management, Fabrication, Delivery, Installation and Service. Fenesta is the only windows & Doors company in India with complete control over the entire supply chain
Before the arrival of Fenesta in 2002, windows were made of either wood or low-grade metal. Windows of wood were handmade by carpenters, while their aluminum adaptations were cobbled together by fabricators. Both versions lacked precision and consistency, factors that adversely impact installation, sealing, performance and aesthetics.
The launch of Fenesta changed all that. The fusion-welded and steel-reinforced frames, double-sealed design, multiple point locks and an option for double-glazing have taken windows to another technological level.
Today, brand Fenesta stands for customized solutions both in uPVC & Aluminum; precision engineering at every stage; airtight and watertight insulation that brings home a far better environment free of noise, dust, pollution, rain and wind; energy savings month after month; strength; exceptional durability; and zero maintenance other than routine cleaning with soap and water.
The brand occupies the customers' mind purely basis the performance of the
product and listening to their needs – product or service.
MILESTONES OF THE BRAND IN THE LAST FIVE YEARS:
2.5 million Windows installed across 2 lakh homes is a big achievement in a category which is still evolving
Channel expansion to over more than 230 dealers- It requires huge investment and long-term vision to increase footprints in this vast country but at the same time it's the step much needed to succeed
Launch of AR enabled mobile app and VR enabled 360 studio walkthrough: Digital is the new reality. With Pandemic looming over for a longer period of time, giving the best product experience before purchase definitely helps influence more
Launch of Internal & Designer Doors portfolio
Launch of Ultra luxury Aluminium Windows & Doors portfolio- The much needed portfolio expansion because of changing dynamics at the market place
BRAND INNOVATIONS THAT HAVE BEEN DONE IN THE LAST TWO YEARS:
As India's largest organized windows and doors solutions brand, we aim at emerging as the leader across the entire windows and doors market. Since
Aluminium dominates the category, considering this segment was natural and therefore as part of our continuous innovation strategy we launched Aluminium frame-based windows and doors.
The ultra-luxury aluminium windows and doors systems is catering to all application needs of retail and institutional customers. The aluminium range diversifies the company's product portfolio from UPVC windows and doors and internal & designer doors. Fenesta's aluminium windows and doors deliver a minimalist, ultra-modern style statement while offering high-quality, end-to-end solutions. Through styles ranging from casement to tilt and turn to sliding windows, non-thermal break casement and slider doors, they provide a premium design as well as diversity in use.
Related posts