Jinand Shah: World's Best Emerging Leader 2022
Selected as World's Best Emerging Leader by WCRCINT, Jinand Shah, Managing Director, Online PSB Loans is building a robust lending ecosystem through solid innovations, strategic steps and transparency.
WCRCLEADERS in conversation with Jinand Shah, Managing Director, Online PSB Loans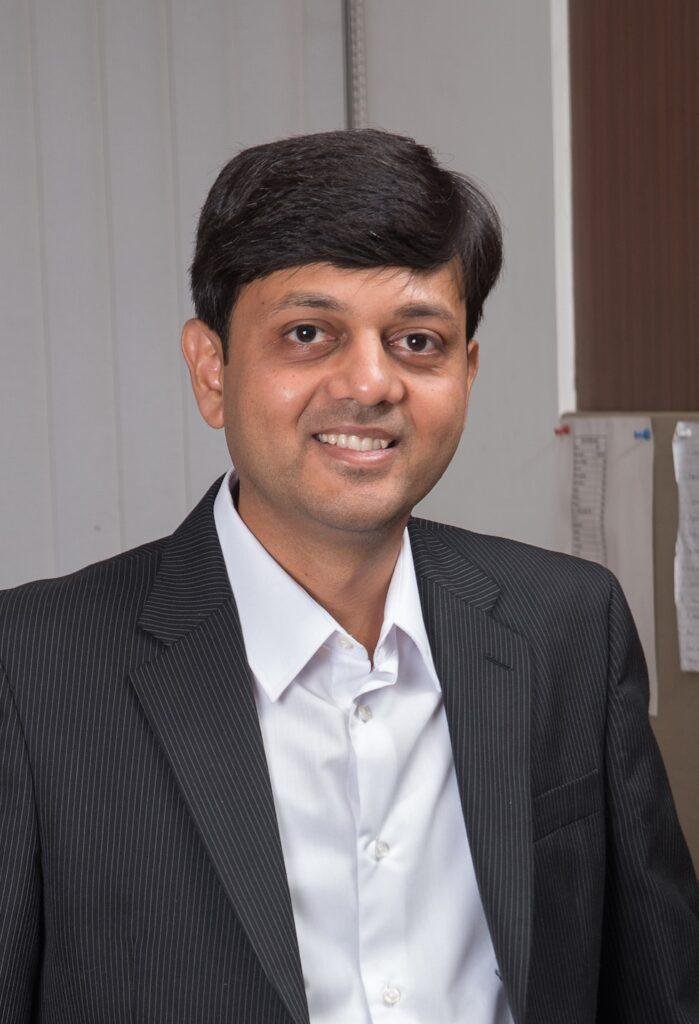 What makes a strong leader? What are your key leadership strengths that make the strongest attributes of success?
Strong Leader is always made by a Strong Team.
There is no Leader without a Team and the stronger the Team – the stronger the Leader. This is what keeps us ahead of the curve. It has always been the Team that has led to our success. This Team has ownership of the projects, got the liberty to fail, got full support to innovate, and got everything that is needed to succeed as well.
As a Strong Leader, one needs to be an integral part of this Team – knowing on-ground realities and ensuring everyone is fully motivated to achieve a common goal. Our common goal coincides with the benefit of society at large which gives more happiness to everyone in achieving this goal.
For a leader – keeping everyone aligned for the common goal and spreading the happiness from the outcomes is what makes one a strong leader with a very strong team.
One cannot do everything on his own, so leading by example a team that believes in the purpose is key to success for a strong leader.
An accomplishment that you consider to be the most significant in your career? What challenges did you face to reach success?
Digitization of MSME Lending ecosystem in India.
While there were many players who helped MSMEs in multiple ways by generating leads, raising funds, etc., there was no system in place that was completely digital and something that reduced the TAT for the MSMEs'.
For the first time, we were able to conceptualize and implement the concept of digital loan approval in 59 minutes and plug the lenders into the other end of the ecosystem so efficiently that the whole process is now seamless. All the pain points of the MSMEs were identified and a solution was brought to the table. From bringing in a single application form that was compatible with all bank loan processes, multiple integrations like GST, income tax, bank statement, and credit bureaus in real-time for verification of loan applications and providing 1000+ data checkpoints to the bankers reducing their time and effort equally.
To achieve this, we had to shift the existing technology infrastructure to the next level. Some of our stakeholders were not digitally equipped to adopt this. So, we had to work hard with them, so they could provide us with reports in real-time to streamline the loan process. It took 2 years of constant hard work to convert the loan process digitally and provide digital approval in 1 day and eventually 59 minutes.
This paradigm technological shift involved complete digital automation of loan processing by integrating with the digital infrastructure of all stakeholders like Goods & service tax documents, Income tax returns, bank statements, CIBIL & other credit bureaus, and fraud detection databases.
Challenges:
While, showcasing our digital loan processing ecosystem to banks, banks expected us to convert the loan process from 1 day to 1 hour.
It was a big challenge for us to set up such kind of technology infrastructure, which can covert this loan process from 1 day to 1 hour, the reason being our stakeholders were not digitally equipped to provide us reports in real-time as a part of the loan verification process.
What makes us sleep peacefully every night?
With more than 6000 Video Testimonials self-recorded by small MSMEs and shared with us is the biggest motivation. Whenever we have challenges in front of us, we see these videos and get the strength to do even more for the small MSMEs of the Country.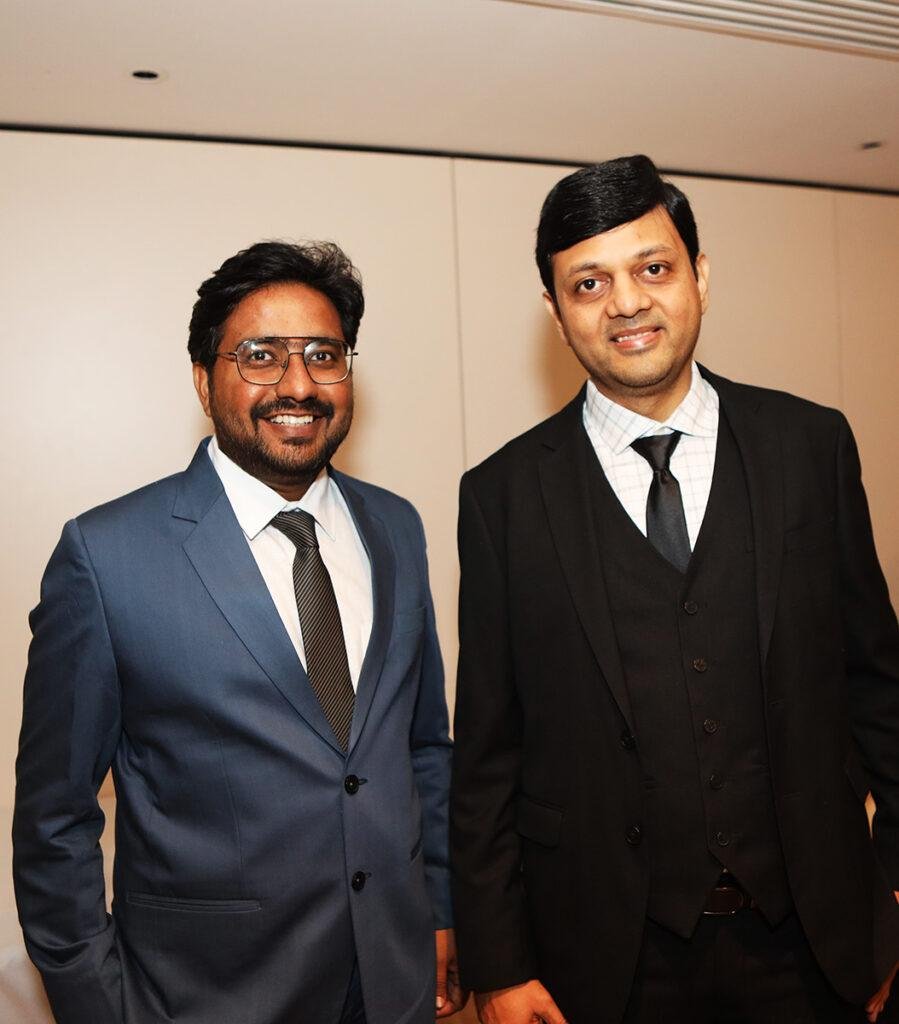 What is the role of a leader in these challenging times.
Self-development
Businesses today are operating at breakneck speed, it's important to focus on oneself, be it learning something new, planning ahead for the week to come, learning a new technology, or ways to better the team.. learning should never end it has to be continual.
Team development
Equally important, when you embrace partnerships with your teammates, allowing employees to take a more independent approach in completing their work gives them room to grow.
As job-hopping trends continue to increase, retaining talent is more important than ever. It is crucial to discuss the employee's interests, ambitions, and goals and then work together to develop a path with resources to get there. These can be facilitated through, e-learning opportunities, on-the-job training, and even networking events.
Innovation
Change is inevitable. But to adapt and overcome the challenges of that change, innovation is often necessary. Creating an environment where employees feel safe to try something new and even fail is of utmost importance because, in today's fast-paced world, people are reluctant to try new things.
Strategic steps
Being nimble, responsive to change, thinking ahead, and planning is very strategic to a company's progress. The best possible outcomes for any business can only be achieved through proper planning and action.
Transparency
Instead of creating a sense of certainty that doesn't exist, it's better to be open. During chaotic times solutions will emerge. It's more important to have a strong vision than to have answers to all questions.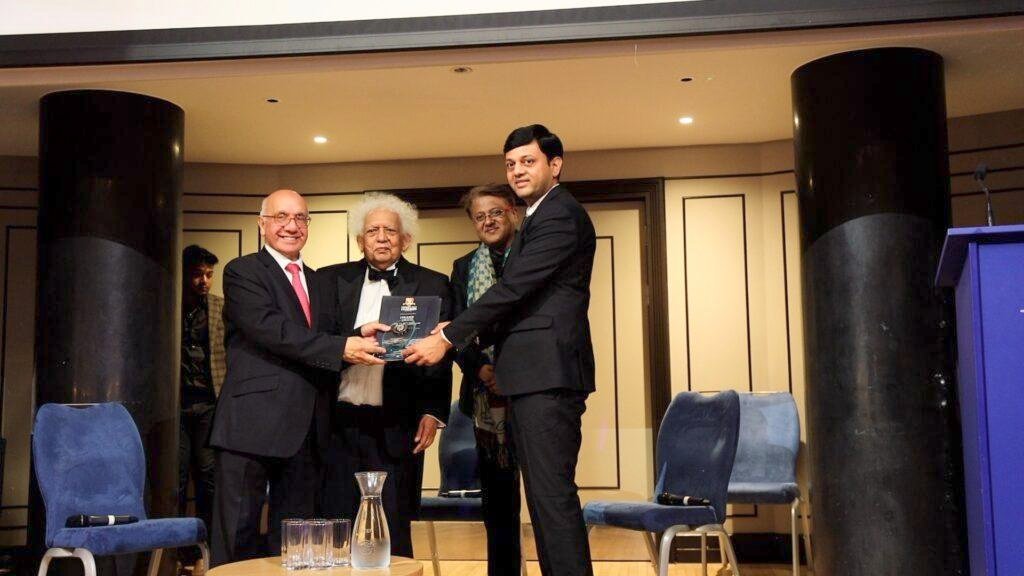 What is your vision and how do you share that with your shareholders, employees, and others?
When we developed the PSB59 infrastructure, we envisaged it to be a framework that can be adapted by any lending company. For OPL, we believe that the infrastructure developed will soon be adopted by many more banks and other lending players.
How do you drive active business renovations and how does that impact your subordinates?
The DNA of the Team flows from the Leader. Ensuring full flexibility in adopting the fast-changing technology and innovations is key to success currently. New challenges on account of data and regulations are a normal feature of innovations today. Ensuring best governance practices are followed from Top to Bottom is what gives confidence to the stakeholders.
Therefore, speed and agility is the strength of our company where the latest innovations and infrastructure is developed in the credit segment and provided to the largest of the banks in the country.
Direct interaction with the top authorities not only at the leadership level but also at Team Leads level brings a lot of confidence and understanding as well as the development of Team Leads who in turn pass on the knowledge and learning to the team members. Every member of the Team is asked for their views on building the infrastructure better and those that are found viable are also implemented. This brings a lot of self-belief in the team to continuously innovate and bring better solutions.
How do you integrate corporate philanthropy or corporate social responsibility as a part of your business strategies?
We undertake other CSR activities, but we believe our biggest contribution to society yet is the change we have brought in the way loans are given and taken. We have helped thousands of MSMEs and small businesses meet their funding needs with our unique platform and contributed to the country's development.
It is the first platform in India to have Digital Mudra Loans from all public sector banks. The one-of-a-kind platform grants digital loan approvals ranging from Rs. 10,000 to Rs. 10 lakh in just 59 minutes. The banks disburse the loan amount within seven to ten days of the digital approval. The platform's disbursement success rate of 40% is significantly higher than the industry rate of 10%.
In just three months, www.psbloansin59minutes.com was recognized as the country's largest Fintech platform by Credit Suisse. CSR works typically benefit a few hundred people, but we have directly helped thousands of MSMEs in their growth journey by ensuring access to capital easily and quickly.
What has been your driving force or philosophy in life?
Philosophy is "Keep it simple"
Driving Force is "Nothing is so difficult that we cannot achieve in our Life"
How do you plan to drive your business at a global level?
Currently, we don't have any global presence, but the infrastructure developed, in itself is capable of replicating to any lender platform irrespective of the nature of lending or the country.
How do you define success and how do you measure up to your own definition?
For us, success is defined by the smiles on the faces of the country's MSMEs. It is more than any number of honours or accolades that the company has received or will receive in the future. The testimonial videos of MSMEs attest to the success we have achieved throughout the years.
Our barometer for measurement of success in 2018 was to ensure that at least 100,000 MSMEs of the Country should benefit from the Credit Infrastructure. This was achieved within 12 months of the launch of the portal. We are continually working to get more MSMEs to use and experience the platform, as well as realise the empowerment it provides. So, the current success metric is that by 2025, all of the country's MSMEs should be benefiting from the credit infrastructure that we have built.
In your opinion what is the most significant aspect of leadership?
Well, all leadership qualities are equally important. But I believe flexibility to adapt to different approaches as the situation demands, is critical. If today you are a mentor, tomorrow you might have to be an authoritarian.
Your perception of an empowered society. How far your industry has/can contribute to the same?
MSMEs have a great role to play in reviving the economy. It has the capacity and ability to bounce back the economy. They contribute significantly to the growth of Indian economy, employment generation, exports, GDP.
We as a company are empowering the MSME's in playing a pivotal role in their functioning by simply making credit easy. We play the role of a catalyst in the lives of MSMEs'. We are proud to say that, currently the platform has processed 6,17,000 proposals amounting to INR 1,24,000 crore with more than INR 70,000 crore of disbursements.
Esprit de corps: How do bring fairies and equality to all?
From the beginning, OPL believed in "we" instead of "I". Every team member is given his/her space to work and excel in their respective field rather than drawing a course for them to run.
The best example I would like to quote is during the covid times when everyone had to work from home, we were new to the concept. More than that the collaboration between two departments and two people was of utmost importance for a platform like ours to function. But we ensured that our employees were safe and the systems were placed at their homes and we trusted them with the complete process. We trusted them and encouraged them and today I am proud to say, even though we did not achieve overnight success, the transition was smooth.
We believe that the individual growth of every employee is the growth of the organization. We create room for them to grow and thrive and make learning possible through various training sessions to improve their skills, to increase domain knowledge, for leisure we organize cricket tournaments, and team outs and celebrate birthdays and work anniversaries.
Related posts