Redefining the advertising and creative industry – Rohit Ohri, FCB INDIA
Chosen as India's Inspirational Leaders 2020 in Advertising, Rohit Ohri, Group Chairman and CEO, FCB India is a dynamic leader in advertising. His innovative methods and industry defining strategies make him a dynamic leader.
In Conversation with Rohit Ohri, Group Chairman & CEO, FCB India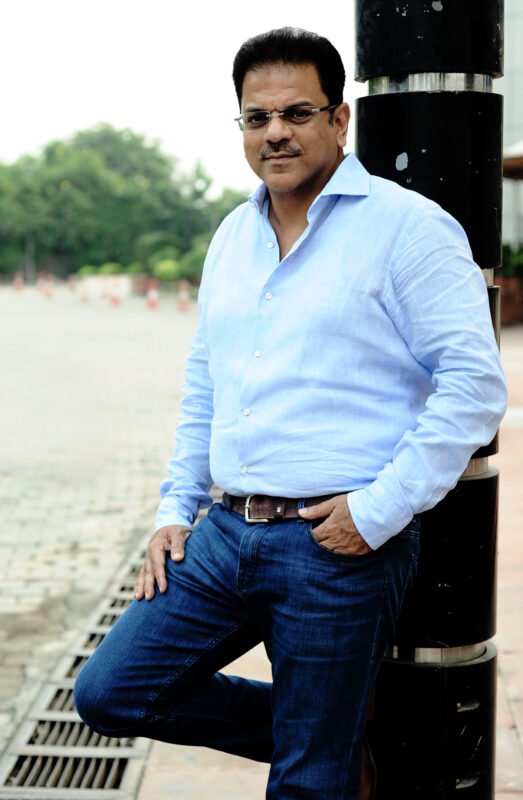 Years of working in the industry, your contribution reflects versatility and volubility. What has influenced your decision making process at various stages?
The work has always been at the center of everything I've done in my advertising career. Creativity above all else. I believe that one needs to think of the advertising industry as a manufacturing industry and not a service industry. What this perspective does is, focusses all attention on the creative product being manufactured at the agency and this focus guides all decision making. People, processes and culture align to deliver to this single-minded vision.
An accomplishment that you consider to be the most significant in your career?
I believe the toughest assignment I've ever had was to relaunch brand Dentsu in India. When I joined Dentsu in 2011 as Executive Chairman and CEO, the agency's creative reputation was rock-bottom. Over my four-year stint at Dentsu, I wrote a new vision and mission for the agency in India and completely restructured the agency to ensure delivery. Further, acquisitions of cutting-edge creative agencies like Taproot & Webchutney ensured that Dentsu's creative transformation journey was accelerated. For the first time in its history in India, Dentsu entered the Brand Equity Agency Reckoner's Top-10 most creative agencies in India in 2012. This creative reputation transformation was perhaps, the most significant accomplishment in my work-life.
How do you integrate corporate philanthropy or corporate social responsibility as a part of your business strategies?
Corporate Social Responsibility (CSR), became mandatory for businesses in India a little over two years ago. The initial scramble to fulfil the letter of the law has given way to an attempt to really understand and embrace CSR initiatives with an eye to making it a part of the corporation's culture and DNA.
 I believe that, to be sustainable, CSR needs to become an integral part of the business strategy. At FCB, our CSR drives creative excellence agenda as well. In 2020, we worked on a project to help Mumbai Police reduce noise pollution in the city of Mumbai. The Punishing Signal initiative not just worked wonders for creating awareness about the ills of honking amongst the residents in Mumbai, but also won FCB India the creative accolades at the biggest award shows in the world.
What has been your driving force or philosophy in life?
 'Be a good human before being a good manager'.
What are the other philanthropic works you are involved in?
I work with 'I am Gurgaon' an NGO that looks to find sustainable solutions to many critical issues faced by the city of Gurgaon. And 'Salaam Baalak' – an organization that seeks to rehabilitate the street children of India.
How do you define success and how do you measure up to your own definition?
I look for my success in the success of my people and my teams. Creating an organizational culture that enables individuals to attain their potential is my greatest joy. And my biggest measure of success.
We are constantly making things better, faster, smarter or less expensive. In other words, we strive to do more with less. Talk about a recent project or solution to a problem that you have made better, faster, smarter or less expensive?
Open-sourcing and collaboration are ways in which organisations can be better, smarter and less expensive. Recently, when the global pandemic froze organisations into a wait and watch situation, FCB India announced new capabilities to help its clients navigate this crisis. We build new capabilities in retail and in recreating offline experiences online. We built these capabilities within one month of this COVID crisis hitting the world through collaborations with industry-leading organisations.
In your opinion what is the most significant aspect of leadership?
A positive attitude is the most important quality of a leader. The glass is never half full or half empty. The glass is always full. One's positive attitude shows one that liquid and air keep the glass always full.
Your perception of an empowered society. How far your industry has / can contribute for the same?
Brands need to step into the trust void created by failing political systems and faltering institutions. Brands can and should nudge society into a better place. At FCB, our work on women empowerment and equality has been industry-leading.
Which direction is the Advertising and Marketing industry headed post the COVID era? What are your strategies and how has the industry geared up for growth and momentum?
There is a lot of talk of digital and data being the new normal for the Advertising and Marketing industry. Very true. However, I feel that in the new normal, the human touch of brands will be the most critical. Brands will need to be more in human in how they connect and in the experiences they create.
PERSONAL GRID
One thing you wish to change and one thing you wish to retain about your industry?
Change: Bring in a new focus on innovation. Fundamentally changing some of the industry's outdated models of working.
 Retain:  Belief that creativity has the power to create a better world.
 One thing you have to let go off as an entrepreneur/leader?
 Your ego.
Who do you owe your success to?
My clients who have supported and believed in me.
Best thing about your job?
The opportunity to shape and build organisational culture.
A message from you to all the future entrepreneurs/leaders?
Build your people and your business will build itself.
Related posts